What is the Radical Middle Program about?
The Radical Middle program began in January 2016, on KRCL Radio. The purpose of the program is to support mutual understanding and non-violent cooperation across the differences that divide our families and communities. A general value the informs the program is the belief that people can learn how to develop the kinds of relationships necessary for cooperation in resolving the many challenges that confront us today. On the program, participants are asked to model the basic elements of dialogue, which are to speak respectfully and to listen for understanding
"Dr. Dave" Derezotes co-hosts the Radical Middle program on Monday nights at 6pm. Recent programs have addressed such topics as community and police violence; race relations, the religious divide, the LGBTQ community, the presidential elections, and refugee communities. A number of Peace and Conflict Studies students have participated as guests in these programs, and we plan to include more University of Utah students and faculty in future shows.
How does the Radical Middle support Peace and Conflict Studies and The College of Humanities?
The Radical Middle Program provides educational opportunities to students and to the larger community. Peace and Conflict Studies students and other College of Humanities students and faculty have opportunities to help plan and participate in radio programs that address real issues that divide out local and global communities. The larger community is given an opportunity to listen to and participate in dialogue about challenging issues that currently impact us individually and collectively.


To listen to the latest episode of the Radical Middle now!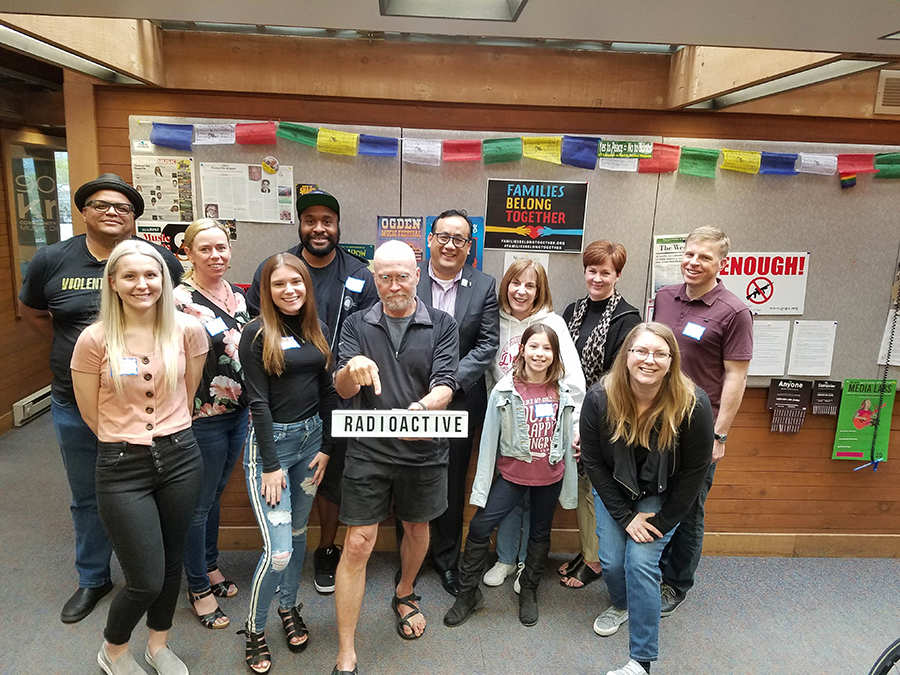 To hear more of the Radical Middle or find out more information,
vist KRCL's RadioActive webpage.